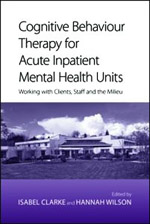 Click for information
Comprehend, Cope and Connect (CCC)
Comprehend, Cope and Connect (CCC), formerly known as Emotion Focused Formulation Approach or EFFA, is a therapy approach that starts with collaborative, individual formulation – which can then inform the thinking of the wider system.Key: Where an individual's experience of themselves feels unbearable, they will seek to cope with this – for instance by withdrawing, self harming, drinking alcohol etc.
These strategies are understandable and work short term. Most of them are used by everyone at some time.
Past trauma and the way that the body picks up threat signals and gets ready for action combine to set up vicious circles that lock people into a trap.
Where vicious circles are identified – the individual can choose to break them – and support and skills can be offered to help with this.EFFA offers a compassionate understanding of peoples' predicament, along with ways forward that lend themselves to support from the system – either other staff or natural supporters such as family and friends.
Skills can be taught individually or in groups.
It is being piloted and evaluated in a number of settings: Acute, IAPT and for Culturally Adapted therapy.